I'm doing a project involving the history of the Baltimore Harbor. I've had to make up some maps to help with the project. I thought I would post them here in case anyone else needs to use them. I have an
additional post that includes the harbor maps from 1900-1943.
These maps are cut from larger city maps in the
Sheridan Collection of the Peabody Library
.
1792 Folies Map of Baltimore, harbor area only.
This is the only map the doesn't come from the Sheridan Collection. You can find this at the Library of Congress or
here
.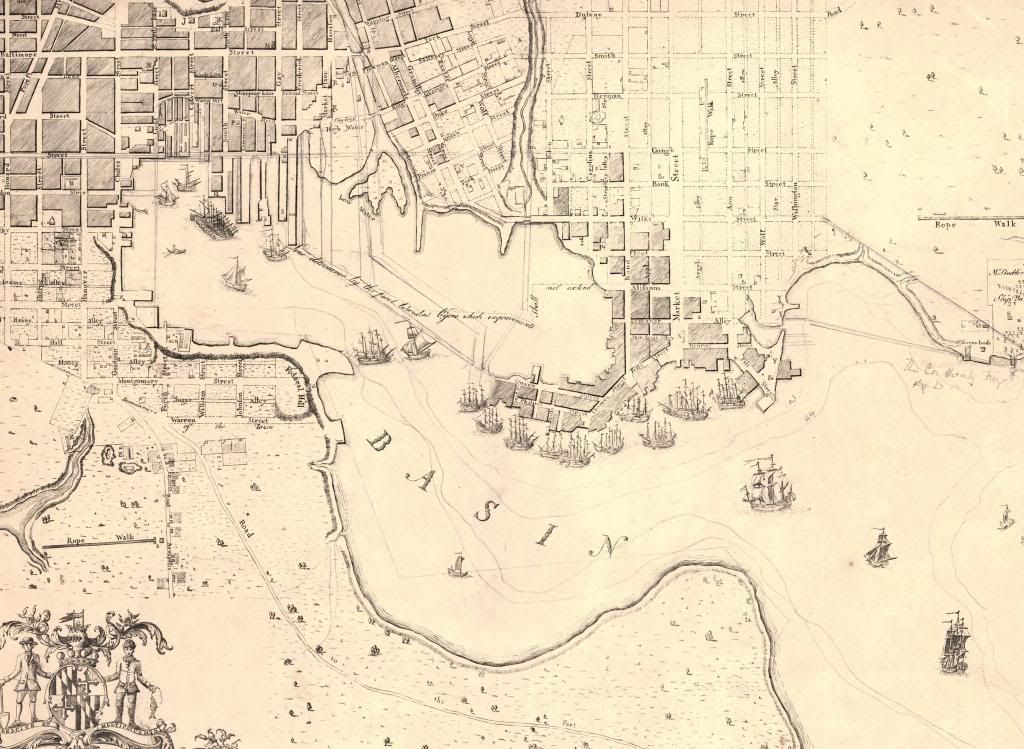 1838 Boynton Map of Baltimore Harbor
1853 Water Commission Map
, I like this one so much
I put all of it up here
, it has Baltimore City and some of Baltimore County
1855 Colton Map
1859 Weishampell Map
1895 Weishampell Map