Really people, I need to seriously get a life. I used Earthmate Image Tagger which is some free software from DeLorme to coordinate my DeLorme Earthmate GPS PN-20 GPS Data with pictures taken with my
Olympus SP-550 UZ
camera. The result is thumbnails placed at the exact location of my hike using DeLorme TOPO 7.0 mapping software.
I have attached the profile generated from the tracks off the GPS. Perhaps this is all TMI.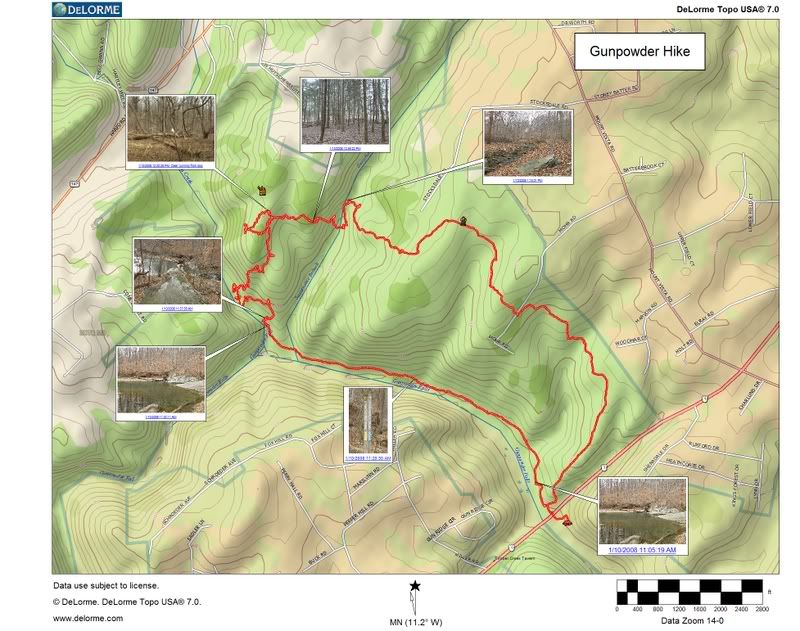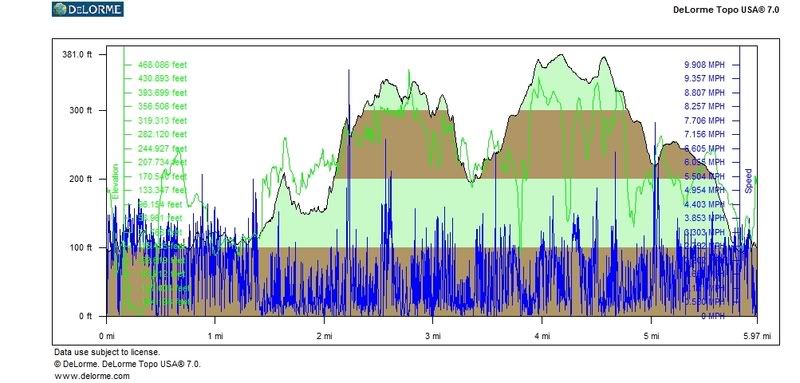 There is a way to coordinate a HRM, but there has to be a point where all this insanity must stop. Enough already.