I was traveling down highway 10 and decided I wanted to take a break. I saw a sign for a Fort Bowie National Monument and decided to find out what other national monument forts looked like, since I have such a dubious reputation back home at a certain fort that shall remain nameless. Fort Bowie turns out to be pretty neat, you have to walk 1.5 miles inland to actually get to the fort and you get to read about the history along the way. I've never been one much for a history lesson but there was some sort of discontent between the post office and the Apaches, so they had to set up a fort to get the mail through this area and on to California. Geronimo tormented the white people here, there was some pillaging and plundering as well.
The coolest thing that happened though was that as I was enjoying the ruins of the fort a very large rattlesnake tried to bite me. He got within a foot of me when I realized what was happening and I was quicker than he and got away. Here is his picture of the snake and his rattle.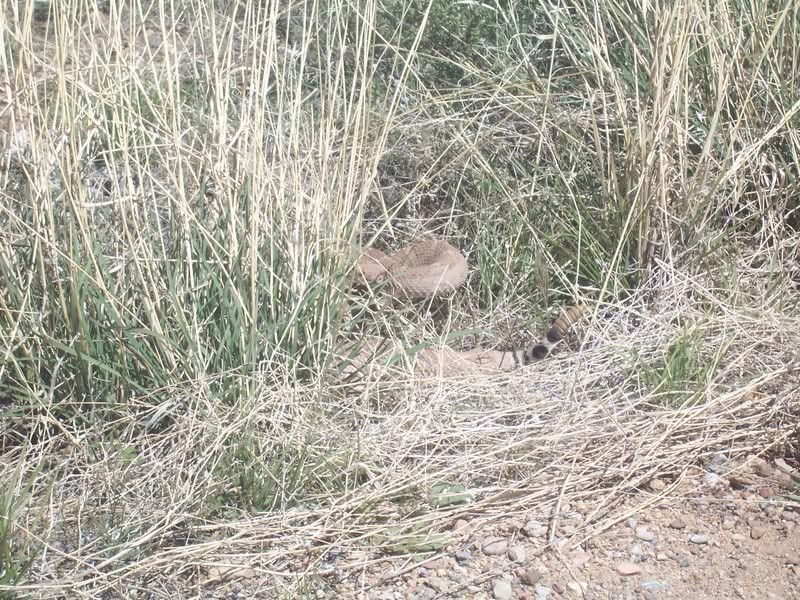 Please notice that he is still pretty pissed, and I didn't think I did anything to provoke him.
Here is the slideshow:
Up next will be Chiricahua when I have time to post.